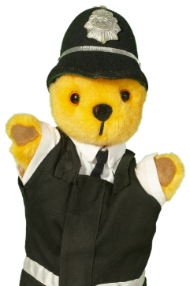 Privacy Policy
INTRODUCTION
Cadells Ltd respects your privacy and is committed to protecting your data. This privacy notice will inform you as to how we look after your personal data when you visit our website (regardless of where you visit it from).
Cadells Ltd is the controller and responsible for your personal data. If you have any questions about this privacy notice, including any requests to exercise your legal rights, including to request access to or deletion of your personal data please contact at info@thesootyshow.co.uk.
THE DATA WE COLLECT ABOUT YOU
This website is intended for children and adults. We encourage parents to spend time with their child/children (a person who is not of legal age) online and to understand that we only collect aggregated data from visitors to our site.
Aggregated Data - this is Technical Data which includes; internet protocol (IP) address, browser type and version, time zone setting and location, browser plug-in types and versions, operating system and platform and other technology on the devices you use to access this website.
HOW IS YOUR PERSONAL DATA COLLECTED?
Automated technologies or interactions. As you interact with our website, we may automatically collect Technical Data about your equipment, browsing actions and patterns. We collect this personal data by using cookies, server logs and other similar technologies. Please see our cookie policy.
Third parties or publicly available sources. We will receive aggregated and anonymised data about you from third parties (and public sources) as set out below;

analytics providers such as Google based outside the EU
HOW WE USE THE DATA
To improve the content of the site
To customise the content and/or layout of the site
Marketing
We do not send any marketing material in connection to our website.
Cookies
You can set your browser to refuse all or some browser cookies, or to alert you when websites set or access cookies. If you disable or refuse cookies, please note that some parts of this website may become inaccessible or not function properly. For more information about the cookies we use, please see our Cookie Policy.
INTERNATIONAL TRANSFERS
Some of our external third parties are based outside the European Economic Area (EEA) so their processing of your data will involve a transfer of data outside the EEA.
Please contact us if you want further information on the specific mechanism used by us when transferring your personal data out of the EEA.